Infinity Martinez Consulting noticed that while individuals and organizations strived to do good work, there was a gap between the work and congruency with their mission and values.
Thus, IM Consulting was founded to support professionals and organizations to tap into their values to guide their work.  It is our belief organizations are in constant change and, as such, benefit from external insight and guidance to navigate through the change.
To mirror the work with our clients, we research best practices, challenge ourselves to live within our values, and seek continual development.  Most importantly, we truly enjoy partnering with an array of people while consulting around the organization development topics of leadership and social justice.
To best meet the needs of today's global world, it is critical to understand the two are intertwined and find ways to effectively incorporate them into the organization's culture and within individual's lives.
Meet our Team: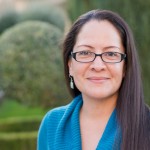 dr. becky martinez is a consultant and trainer with an emphasis on social justice, leadership and organizational change. Her work focuses on dismantling systems of oppression through critical dialogue and reflection intertwined with theoretical foundations. Prior to full-time consultancy, becky worked as an student affairs administrator at both public and private institutions in California and Colorado. She is currently a faculty member for the Social Justice Training Institute and a Co-Lead Facilitator for the LeaderShape Institute.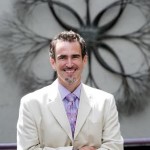 Craig is a trainer, consultant, and speaker on diversity, leadership, and social justice eight years of experience. Craig's research interests explore deconstructing socially limiting gender roles, fathers and feminism, white caucus work, the intersection of Transformative Learning and Social Justice work, inclusion and equity, and institutional change.